Jarvis, Inc. is well known in the firearms industry as a manufacturer of their own line of premium gun barrels. We have been providing competitive shooters, military, law enforcement, hunters and recreational marksmen with the highest quality barrels for over 35 years.
In addition to our line of barrels, Jarvis, Inc. is also a supplier to the trade. We are ready and equipped to assist you in developing your product ideas, taking them from initial concept to finished parts. We provide engineering services, CAD/CAM design and programming, and small to large run production machining.
Our machinery and experience enable us to perform a variety of manufacturing processes including the following.
Broaching
Helical or rotary broaching and button rifling in up to 30-inch lengths.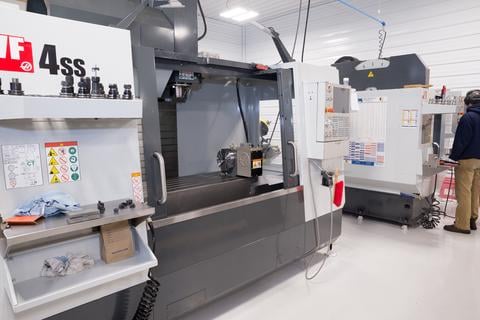 CNC 4 Axis Milling
Rapid 4 axis milling with X, Y, and Z axis travels of 50, 20, and 25 inches respectively.
CNC Turning
Rapid CNC turning with max swing and max shaft length of 22, and 21 inches respectively.
Deep Hole Drilling/Reaming
Deep hole drilling and reaming up to 30-inch lengths and 0.5-inch hole diameter for any material. Select materials up to 1.0-inch hole diameter.